Discover SF State: College of Ethnic Studies Open House
College of Ethnic Studies Open House
Date: Saturday October 21, 2023 EP 101
Time: 10:00 am to 12:00 pm
Agenda
10:00-11:00 am: Meet and hear from Faculty
"Why Food in Ethnic Studies?" Associate Dean Catrióna Rueda Esquibel
 "The Transformative Potential of Community Art" Latino/Latina Studies Assistant Professor Michael De Anda Muniz
11:00am-12:00 pm: Meet and hear from Students 
11am Student Panel:  Life in the College of Ethnic Studies: A panel discussion with the REACH Peer Mentors
Come, Meet and Hear from Faculty and Students about the SF State College of Ethnic Studies
Faculty & Staff Speakers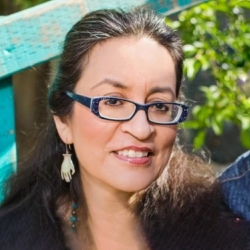 Catrióna Rueda Esquibel
Associate Dean Catrióna Rueda Esquibel will present "Why Food in Ethnic Studies?" focusing on food stories and health disparities.
With her partner and co-author Luz Calvo, Catrióna published Decolonize Your Diet: Plant-based Mexican-American Recipes for Health and Healing (2015), a project to reclaim Mexican heritage foods to fight contemporary diseases of development (cancer, diabetes, heart disease).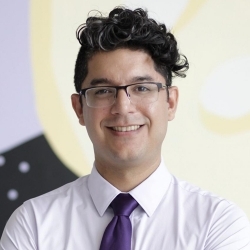 Michael De Anda Muñiz
Latina/Latino Studies Professor Michael De Anda Muñiz will present "The Transformative Potential of Community Art."
Bio: Dr. Michael De Anda Muñiz is an Assistant Professor in the Latina/o Studies Department at San Francisco State University. He earned his Ph.D. in Sociology from the University of Illinois at Chicago in 2020. His research focuses on art and culture, Latina/x/o communities, community-engaged scholarship, policing, and space. He currently teaches undergraduate courses for the Latina/Latino Studies Department that focus on community organizing, art, knowledge production, and sociology.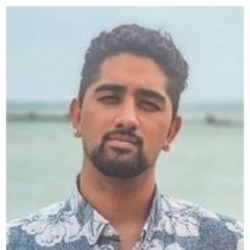 Lorenzo "Lolo" Finau-Cruz
Lorenzo Finau-Cruz attended community college at both City College of San Francisco and Skyline College. After transferring to San Francisco State University he earned a BA in Asian American Studies, in 2016. He recently received his MA in Pacific Islands Studies from the University of Hawai'i at Mānoa. Currently he is the Outreach Specialist for the College of Ethnic Studies under the Responsive Education for Access, Community, and Hope (REACH) Program.
Student Speakers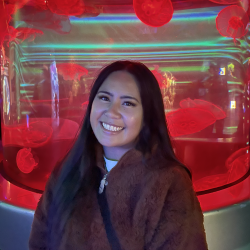 Jeanelle Daus
Asian American Studies Masters Student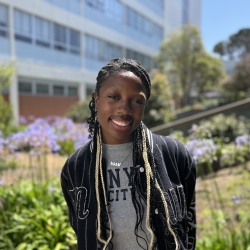 Amarachi Obijiaku
Cinema Studies Major
Africana Studies Minor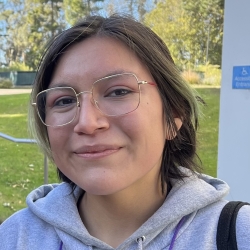 Adrian Reyes
Latino/a Studies & Communication Studies Double Major 
Queer Ethnic Studies Minor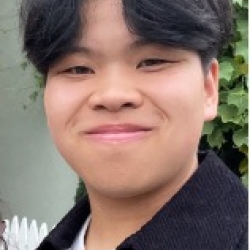 Luan Scrivner
Luan is a REACH Peer Mentor.
Double major in Asian American Studies and Comparative World Literature
Minor in Anthropology
Kolotita Vakauta
Kolotita is a REACH Peer Mentor.
Major in Race & Resistance
Minor in Critical Pacific Islands & Oceania Studies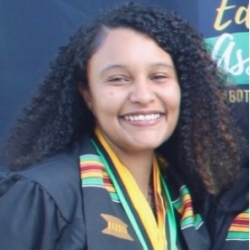 Olympia Joy Pereira
Olympia is an ARC Peer Mentor and a transfer from Chabot College with 3 Associates degrees in Ethnic Studies, Social Justice: Ethnic Studies, and Social Justice: African American Studies.
She is currently pursuing a major in Africana Studies.