Our college has many opportunities to support your academic and career goals. Connect with our Bay Area partners and faculty network to succeed in your academic journey and career seeking prospects.
Prepare for Your Future Job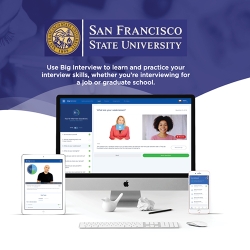 Big Interview
Preparing for a Job Interview
Use Big Interview to learn and practice your interview skills, whether you're interviewing for a job or graduate school. When preparing for a job interview, it's not enough to only read advice - you need to put that advice into practice! That's why Big Interview isn't just a training course. You'll also get hands-on practice with mock interviews tailored to your specific industry, job and experience level.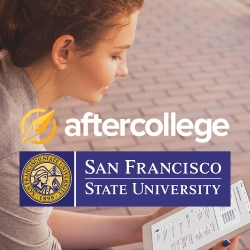 After College
Discover Entry-Level Jobs and Internships
Connect with employers eager to fill their internships and entry level jobs with college students and recent grads just like you. By creating a unique profile you can be easily discovered by the thousands of companies who are looking for candidates just like you.
SF State Work Placement Student Resources