Attention Students!
Starting on February 27th the Ethnic Studies Advising Center (ESAC) is moving to the Administration building, room 203.
Come see us in the new Undergraduate Advising Center (UAC)!https://advising.sfsu.edu/
The UAC serves ALL undergraduate students.
For information on appointments or drop-in advising, please visit the UAC's website.
Please note our new phone number 415-338-2101 and email uacadvising@sfsu.edu.
Contact us if youhave questions.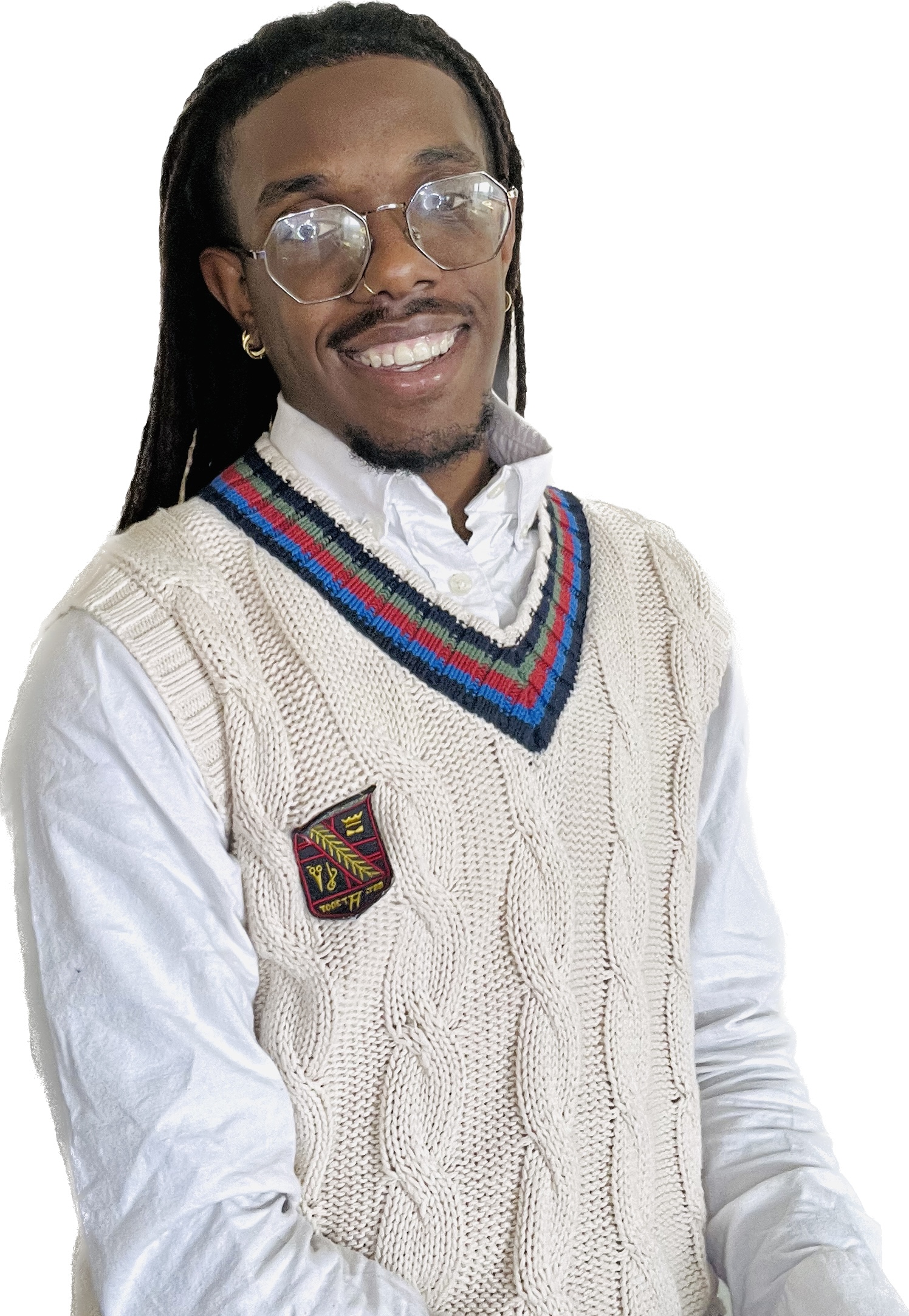 Kyle Wallace-Jordan (He/Him/King) is our Ethnic Studies Advisor.
You can make an appointment with Kyle using https://sfsu.campus.eab.com
Advising Workshops
No scheduled workshop at this moment. Please check back periodically for the latest workshop availability. 
Schedule an appointment using EAB/Navigator
Departments and Advising
Frequently Asked Questions
According to San Francisco State University policy, students need to seek out major and minor advising on a regular basis but especially at the following key points in their academic careers:
When the student starts the major or minor program requirements.

When the student becomes a junior.

When the student is ready to graduate.
In addition, advising is necessary if and when the student experiences academic difficulty, including probation and possibility of disqualification.
Knowing and completing all degree requirements.

Purchasing and reading a SFSU Bulletin once upon entering the University and a Class Schedule every semester. Obtaining department or major brochures, handbooks and information as necessary.

Attending a new student orientation program.

Declaring a major in a timely manner. It is recommended that students who enter SFSU as freshman declare a major by no later than the end of the sophomore year and those students who enter as junior transfers declare a major by the end of the second semester in attendance.

Maintaining a personal academic advising folder and taking it to every advising appointment. It is recommended that this folder include:

Grade reports or unofficial copies of prior college/university transcripts;

Evaluations of transfer credit [Advanced Standing Evaluation or DARS]

DARS, G.E. and Graduation check lists;

Semester grade reports; and

Tentative schedules and other forms and notes from formal advising sessions [e.g. Incomplete Grade Form, Academic Probation Form, Course Withdrawal Form, etc.]

Seeking academic advising at the appropriate time. Minimally to include when: entering the university; starting the major/minor; experiencing academic difficulty; becoming a junior; and preparing to graduate.

Seeking academic advising from the appropriate sources:

Declared majors/minors will receive their primary academic advising from their major/minor department;

Students with declared majors/minors who are also in special academic support programs, such as EOP, need to maintain regular contact with the faculty advisor in their major/minor.
Academic advising is a key ingredient to educational achievement. In conjunction with classroom learning, academic advising guides students and enables them to complete their academic goals in a timely manner. It also facilitates intellectual and personal development, enhances academic performance and ensures progress towards graduation.
The goals of academic advising include helping students:
clarify their life and career goals;

develop suitable educational plans;

select appropriate courses and complementary educational experiences;

interpret institutional requirements;

enhance their awareness of available educational resources (such as internship opportunities, honors, and tutoring programs);

evaluate their progress toward established goals;

assist them in completing degree requirements in a timely manner;

develop decision-making skills;

reinforce their self direction;

seek out and use support services in the institution and the community;

collect and distribute data regarding student needs, preferences and performance for use in making institutional decisions and policy.
Already part of the Gator community? Learn more about declaring AAS as your minor!  
You can now declare a minor or major online!
The Registar's Office has create a guide for dropping and withdrawing from a course.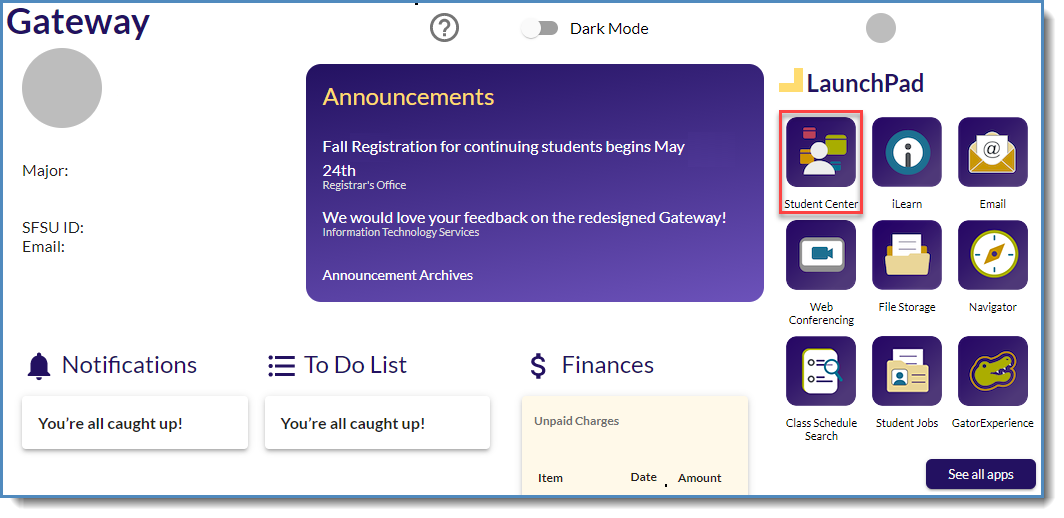 Your degree progress report has the most accurate information that advisors also check.
Log into your Student Center

Open SF State Gateway

Navigate to the LaunchPad

Select the Student Center tile

Under Academics; find the drop down menu and select "degree progress report"

After selecting that, hit the blue button and wait for the report to load.

GE's that need to be complete will be marked with RED boxes.
Your DPR can also now show you what you need for your major and minor in the College of Ethnic Studies. The DPR does not replace advising, but it can be helpful if you have a quick question on what you might need while you wait to meet with someone. Make an appointment with an Advisor, faculty advisor, or department chair if you would like transferred units or courses outside of the bulletin considered for your major.
Explore your Degree Planner and learn how to utilize the Planners' functionality and tools.
Yes, the registrar's office has guides and instructions for students.
Available Advising Centers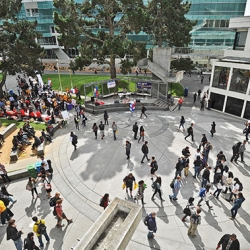 Advising Hub
The Advising Hub is a one-stop-shop of all advising needs to ensure students are on a successful path to graduation with support from General Education and minor advisors.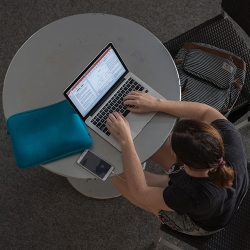 Undergraduate Advising Center
UAC is the home base for freshmen during their first year and undeclared major students at SF State.  Appointments are available in-person and virtually.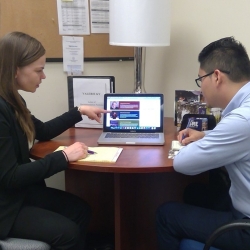 Graduate Advising Center
Whether you are a current, prospective master's, doctoral or credential student, the Graduate Advising Center is here offering counseling and advising regarding issues ranging from admission to graduation.
Quick Links