Jolivétte Family Empowerment Scholarship Fund
Andrew James Jolivétte, Ph.D., established the Jolivétte Family Empowerment Scholarship Fund in memory of his mother, Annetta Donan Foster Jolivétte, his father, Kenneth Louis Jolivétte, Sr., his godmother and aunt, Joelle Jolivétte González, his paternal grandmother, Gertie Lee Fontenot Jolivétte Wilson, and his maternal grandmother, Isabella Americus Williams. The scholarship fund honors Dr. Jolivétte's ancestors and provide financial assistance to promising students in the College of Ethnic Studies who are committed to advancing social justice and have career goals of serving youth from diverse and underserved communities.
Dr. Jolivette is an accomplished internationally recognized researcher, educator, writer/poet, speaker, socio-cultural critic, and an aspiring chef. He received an MA in Ethnic Studies from SF State in 1999. He taught at his alma mater as a professor of American Indian Studies (2003-2019) and served as the department's chair (2010-2016).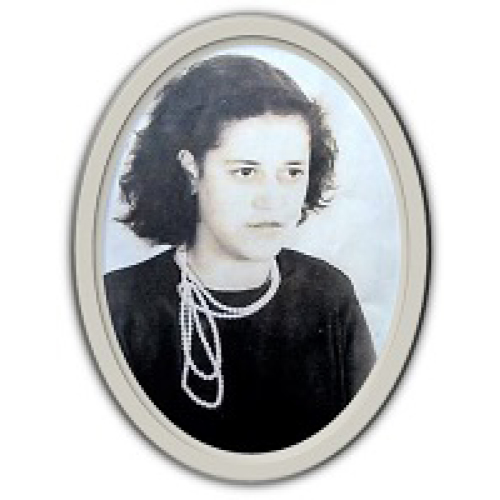 Gertie Lee Fontenot Jolivette Wilson (1928-2012) was born to Frank "Pop" Fontenot and Rosina "Na-Nan" Guillory in Chatagnier, Louisiana. She moved from Louisiana to California in 1960 and came alone on a train with her five young children seeking a better life. Despite having a 10th grade education, she became a successful businesswoman who owned and operated Gertie's Sunlight Room on Market Street in San Francisco for more than two decades. In addition to being a successful businesswoman and an avid Catholic parishioner at Our Lady of the Visitation Church in San Francisco for many years, Gertie also raised five beautiful children from her marriage to Howard Jolivétte and acted as a surrogate mother to many grandchildren, nieces, and nephews. During her many years as owner of Gertie's Sunlight Room she helped anyone who needed it— never turning anyone away who was hungry and could not pay for a meal— because she too had known the anguish of living without. She was known to also allow some customers who struggled financially to pay at the end of the month and they always did because she was such a kind and generous spirit.
Gertie Jolivétte died on May 11th, 2012, after a nearly 19-year battle with Alzheimer's disease. She is loved dearly, and her legacy and memory of unconditional love will continue to live on through her family and everyone whose life she touched.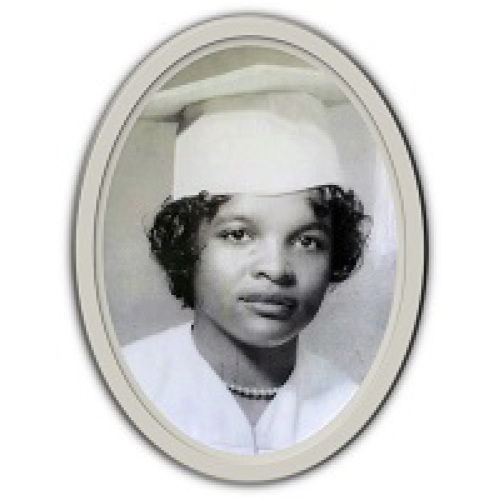 Annetta Donan Foster Jolivétte (1944-2012) was born to Isabella Americus Hicks and Andrew Daniel "Bo" Foster in Indianapolis, Indiana. Annetta lived with her mother and grandparents in Anniston, Alabama until 1947 when her family relocated to San Francisco, California. Annetta grew up in the Potrero Hill and Bayview districts of San Francisco. As a youth, she attended Everett Middle School and attended Polytechnic High School before she began studying nursing at the City College of San Francisco. Her career as a federal civil service employee began with the Internal Revenue Service (IRS) where she worked for two years.
Annetta's federal civil service continued with the United States Postal Service where she worked more than 42 years to provide for her six children whom she nurtured with courage, wisdom, and warmth. In 1969 she met the love of her life and her future husband, Kenneth Jolivétte. Together they raised their six children.
A true testament to Annetta's warrior spirit can be found in her desire to give back to her community whether it was serving as a volunteer at her children's schools or her selfless decision to open a group home for boys (The Jolivétte House) in 1994. Annetta always had a love of children and she had a deep desire to serve and help those around her. As the eldest of four daughters, she never hesitated to take care of her little sisters when they were growing up.
But even before opening the Jolivétte House for Boys, Annetta was a foster parent for many children who needed love, a home, and a mother figure in their lives. Never one to rest, Annetta set out on a new mission to bless even more children with her kind words and sweet touch in 2001 when she opened Next Generation Family Childcare to serve the youth of San Francisco's inner city.
Annetta Jolivétte died on September 5th, 2012. While her physical body may have left us, her spirit is in our walk, our talk, our cooking, and in our love for other people as well as in our strength especially during the most difficult of times. She is our rainbow in the sky.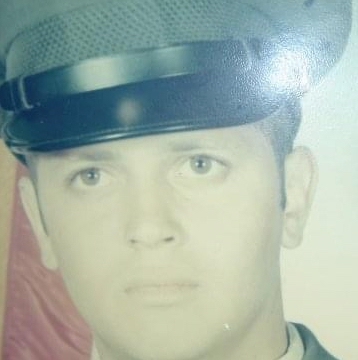 Kenneth Louis Jolivétte Sr. (1949-2022) was born in Eunice, Louisiana on December 11th, 1949, to Gertie Lee Fontenot and Howard Louis Jolivétte. He was raised in Opelousas and Bayou Mallet Louisiana until 1960 when he and his family moved to San Francisco, CA. Ken loved Louisiana and his Creole heritage. He was an amazing storyteller whether he was talking about playing with his siblings and cousins in Louisiana Bayous or sharing his trademark expressions "swamp seeds," "field pudding," "cher baby," "faire quois ti va faire" (do what you gotta do), or just bringing joy, love and laughter to every room and every person around him. Affectionately known as WhoDoo, he was a father figure to countless young people in the Bayview and across San Francisco. Kenneth attended St. Ann's Catholic School in Mallet, Louisiana where he was an altar boy, Everett Middle School in San Francisco, Jefferson High School in Daly City, and the City College of San Francisco where he studied Early Childhood Education. Before attending City College, Ken would often jokingly say he went to college one day, "In the front door and out the back!" Kenneth was also a Vietnam War Army veteran. In fact, he enlisted so that his younger brother Charlie would not be drafted, that was the kind of man he was…taking on more for those he loved.
As the eldest of five he often worked to help his mom support the family. He worked as a food delivery driver, a dishwasher, at his mother's restaurant Gertie Sunlight's as a cook, and he was also a newspaper delivery boy. Kenneth worked as a Mail Handler for over forty years with the United States Postal Service. Ken also worked at the Bohemian Grove for many years during the summer giving up his vacation time to earn extra money to pay for his children's tuition.
Kenneth was an avid fisher and sports fan and loved his Forty-Niners. He was a season ticket holder for over 30 years. Ken also affectionately known as Papa was a father figure to many during his time as a little league coach for his children's sports teams. He volunteered to dress-up as Santa Claus for many years and would deliver toys to children in foster care and in housing developments throughout San Francisco. This later led to a thirty-year career as a foster parent, group home and childcare provider. The hundreds of children he served and worked with loved him deeply. In 1971 he met his first love, Annetta Foster whom he later married in 1975. They were married for 37 years until Annetta's passing in 2012. They raised 6 children together and created a beautiful life for their children. They instilled the importance of family, faith, service, and education! After his wife Annetta's passing, Kenneth continued their work with Next Generation Childcare until 2015 when he moved to Houston, Texas.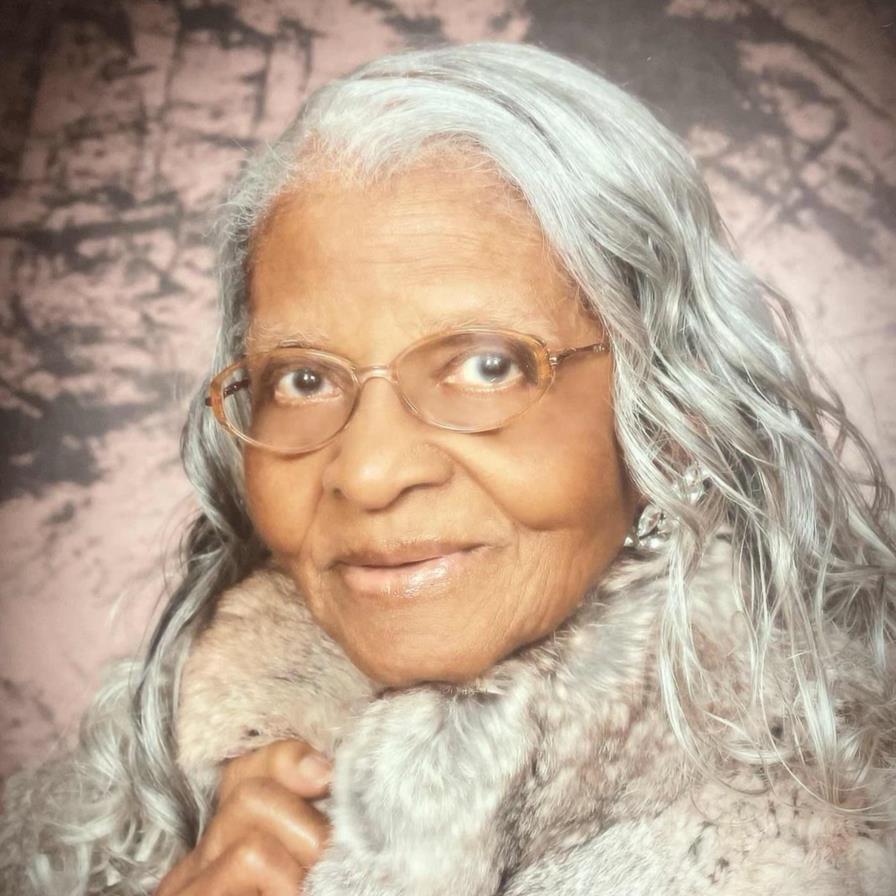 Isabella Americus Hicks-Williams (1923-2023) was born in Anniston, Alabama on October 26th, 1923, to Curtis Dewitt Hicks and Lelia Marie Elberts-Hicks. She was raised in Anniston along with her only sister Wyleen Hicks in a family community where faith, education, and family were central. She accepted the lord at an early age at Gaines Chapel AME. Isabella attended South Highland Elementary and later attended Cobb Avenue High School, where she was crowned Miss Cobb in 1941. After graduating, she attended Clark University (now Clark College) in Atlanta, GA. She attended at a time when it was not accessible to Black women but found joy singing in a sextet group. After two years she withdrew due to her father's poor health and financial challenges.
In 1943, her father gave her hand in marriage to Andrew Daniel Foster. To this union was born her eldest daughter, Annetta Donan Foster-Jolivétte. After spending a few years in Indianapolis, in 1947 Isabella moved to San Francisco, CA. There she worked at the Shipyards in the Bayview Hunter's Point District. She spent many years actively involved in her godparents' Rev. James and Beulah Mae Singleton's church, St. James Missionary Baptist Church. In 1948, she met and married Stephen Alexander Rew. Through this union she had three daughters: Carol Rew, Sheila Rew, and Stephanie Rew. Isabella lived in the Potrero Hill neighborhood with her husband and four daughters for several years.
In 1961, she met Reverend Albert Williams at Sunshine Missionary Baptist Church in San Francisco, CA, where he was pastor. Isabella united in marriage with Reverend Albert Williams in 1963, adding seven children to the family: Albert Williams Jr, Linda Williams-Smith, Laverne Williams, Larry Williams, Danny Williams, Patricia Williams-Akins, and Richard Williams.
Isabella and her husband Albert moved to San Mateo where Albert was called to pastor Second Baptist Church Missionary Church located at 27 South Fremont Street. As first lady of the church, Isabella was a devoted wife, mother, and leader in the community. To her husband and 11 children, Isabella became a role model for a life well lived. Her grandchildren, great-grandchildren, and great-greatgrandchildren were her pride and joy. She also acted as a surrogate mother to her late sister Wyleen's children due to her sister's untimely passing at a young age. For over thirty years as first lady of Second Baptist Church, Isabella remained a faithful servant of the lord and a powerful force in the lives of her children, stepchildren, grandchildren, great and great-great grandchildren's lives. Isabella died on Sunday, January 8, 2023, at the age of 99.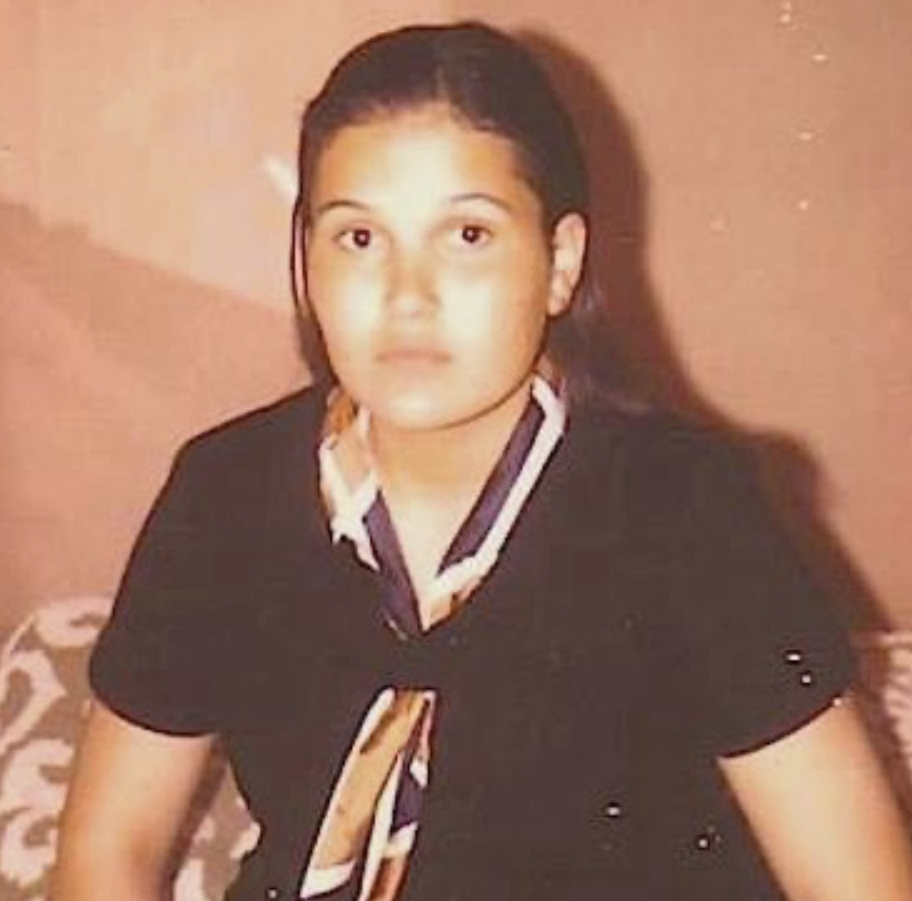 Joelle Jolivétte Gonzalez (1951-1994) was born on August 9th, 1951, in Opelousas, Louisiana to Gertie Lee Fontenot-Jolivétte and Howard Louis Jolivétte. Joelle moved with her family to San Francisco in 1960 and attended Everett Middle School in San Francisco and Jefferson High School in Daly City. A former federal government employee Joelle went on to a different career working for DuPont. A devoted mother of two (Frankie Gonzalez and Leisa Gonzalez), grandmother of five, and great grandmother of seven, Joelle was a loving mother figure to many including a foster child Gloria and her nephew and godson Andrew. Considered a master baker by her family Joelle enjoyed making holiday baked treats for her family and was active in the Catholic Church, in support of youth programs, and played a role in her mother's restaurant, Gertie Sunlight's. After being diagnosed with leukemia in 1993 she went on a pilgrimage home to Louisiana where she had not returned since she left in 1960. She returned more peaceful and even more loving than she had always been. An active traveler and fluent Spanish speaker, Joelle was a role model to her children, godchildren, nieces and nephews, and to young women in her community. She passed away on February 22nd, 1994, and leaves a wonderful legacy centered in building beautiful and lasting family and community connections.